Leagues using BTMDezignz pages
Let me know who you are and your league will appear here
TUTORIALS


There are so many sites that I use for creating the tourney pages you see here, i want to send a special thanks to all of the tut writers for their amazing creativity.





COOL LINKS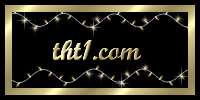 Hi
Welcome to Behind the Moon Dezignz.


I do take requests, i will let you know when i get my paypal notice when you will receive your order. Any donations you might make are much appreciated. Just click on the Paypal button and fill out the form. Thank you for visiting and I hope you find something you like.


***IMPORTANT PLEASE READ***

I have moved to a paid server. My new addy is www.btmdezignz.com
. This page will not be updated. Yes, you can still see my chatbox and i can see if you post there but nothing else is "live". Please make a note of my NEW addy: www.btmdezignz.com
Moon

**REFRESH THIS PAGE OFTEN**



CHATBOX
| Sister Sites | Where you can find new pages and dates they were added |
| --- | --- |
| | |
Copywrite 2012 - 2014 Behind the Moon Dezignz

FAIR USE NOTICE: This web site may contain copyrighted material whose use has not been specifically authorized by the copyright owner. This page is operated under the assumption that this non-profit use on the Web constitutes a 'fair use' of the copyrighted material as provided for in section 107 of the US Copyright Law.






Layout by Destynie's
Design by Moon
All rights reserved.