Leagues using BTMDezignz pages
Let me know who you are and your league will appear here
TUTORIALS


There are so many sites that I use for creating the tourney pages you see here, i want to send a special thanks to all of the tut writers for their amazing creativity.





COOL LINKS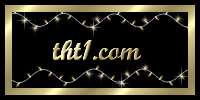 Hi
Welcome to Behind the Moon Dezignz.
Look around and make sure you REFRESH your page often....you never know if I am working on things and loading a page that might interest you.

I do take requests, i will let you know when i get my paypal notice when you will receive your order. Any donations you might make are much appreciated. Just click on the Paypal button and fill out the form. Thank you for visiting and I hope you find something you like.


***IMPORTANT PLEASE READ***

When i started this website, I honestly didn't know what to expect. Now, almost 2 years later, i have some amazing stats to tell. At the bottom of my page there's a counter. Behind the scenes i can find out all kinds of things. I found out today (1/11/14) that 38 countries use my site!! Over 1,100 cities use my site and there are over 75 leagues on my listing using the pages and other things. With that said, I have this to say...Thank you very much and bring on your requests!! I can only get bigger and better in the coming months and years!! Thank you <3
Moon

January is National Birth Defects Prevention Month. If you are pregnant, please get regular check-ups.

January is National Volunteer Blood Donor Month. Contact your local Red Cross to set up appointment to give this gift of life.
O neg is always in huge demand.

January is Cervical Cancer Awareness Month. Get routine tests by your GYN for this deadly disease.



**REFRESH THIS PAGE OFTEN**



CHATBOX
| Sister Sites | Where you can find new pages and dates they were added |
| --- | --- |
| | |
Copywrite 2012 - 2014 Behind the Moon Dezignz

FAIR USE NOTICE: This web site may contain copyrighted material whose use has not been specifically authorized by the copyright owner. This page is operated under the assumption that this non-profit use on the Web constitutes a 'fair use' of the copyrighted material as provided for in section 107 of the US Copyright Law.






Layout by Destynie's
Design by Moon
All rights reserved.